Donit Tesnit Doniflex Engineered Graphite Sealing Materials
The sealing materials carrying the Doniflex® trademark are made according to the "Beater addition" process. Under the influence of chemical and physical interactions fibres, fillers, binders and different additives are formed in flocs in water suspension and are applied to a sieve, where by dewatering, pressing and drying, layer of sealing material is formed. This environment friendly manufacturing process allows the production of sealing materials with high compressibility and homogenous structure. The density of the layer produced according to this process can be, if required, increased by subsequent pressing and additionally coated with different anti-stick coatings to meet the specific application requirements.
Product List: Doniflex® G-LD / Doniflex® G-MD / Doniflex® G-EM / Doniflex® G-SP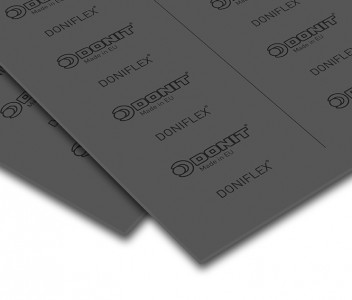 Donit Tesnit Doniflex G-LD

Donit Tesnit Doniflex G-LD. Aramid fibers, specially selected fillers and graphite combined in new high compressibility and environment friendly gasket material with excellent thermal properties​.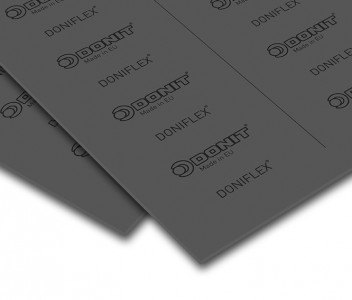 Donit Tesnit Doniflex G-MD

Donit Tesnit Doniflex G-MD. High-performance medium density beater material for industrial and automotive applications.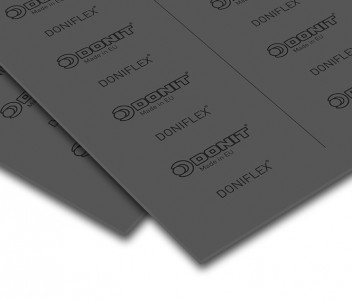 Donit Tesnit Doniflex G-EM

Donit Tesnit Doniflex G-EM. Composite gasket material consisting of advanced graphite-based, "beater-addition" facing material mechanically bonded to a galvanized low carbon expanded mild steel insert with exceptional radial strength, significantly improved tensile strength and resilience.​